Cover Page
Going mega on Midscale
Wyndham Hotels & Resorts President EMEA, Dimitris Manikis talks to TTN about investing in people, technology and brands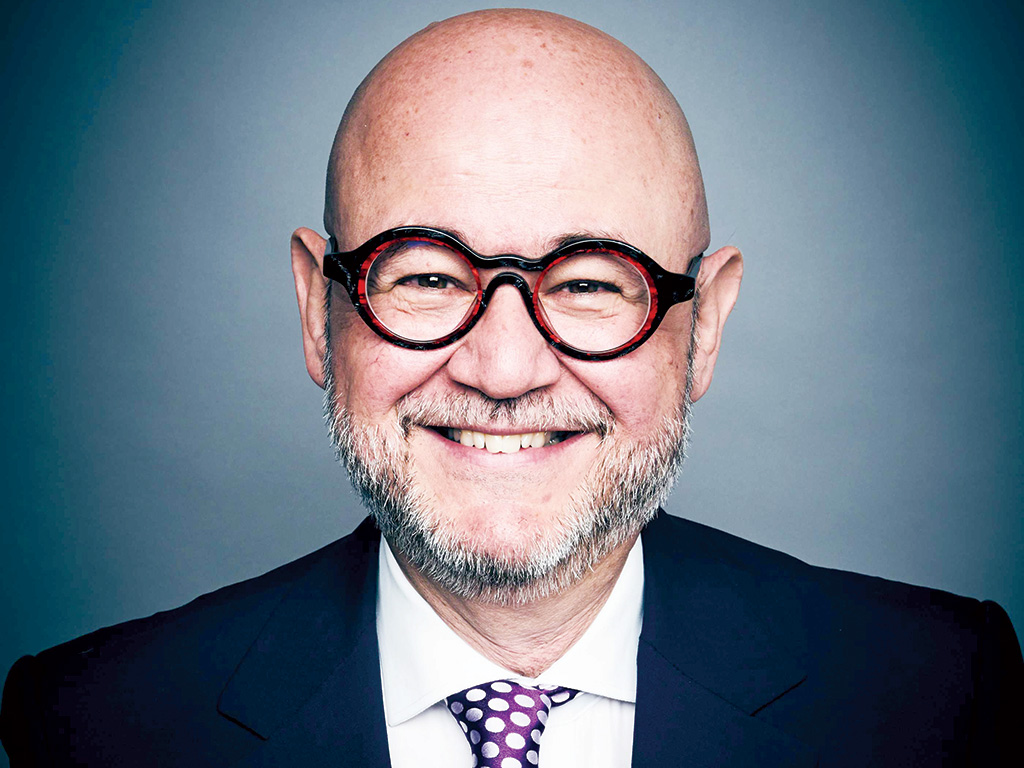 Boasting 9,100 hotels across over 95 countries and six continents, Wyndham Hotels & Resorts is the world's largest hotel franchising company in terms of number of properties. The company's loyalty programme is 104 million members strong and it operates a portfolio of 24 hotel brands, some of which are household names such as Ramada, Wyndham and Howard Johnson.
"Ramada is our most popular brand in the Middle East. It's a brand that has a lot of potential in Saudi Arabia," Dimitris Manikis, President EMEA, Wyndham Hotels & Resorts, tells us.
Through its network of 852,000 rooms, Wyndham commands a leading presence in the economy and midscale segments.
"Ramada is a brand that speaks the truth. It does exactly what it tells you. It's a midscale brand that delivers a great experience.
"We're not in the business of selling dreams – we're in the business of delivering our brand promise," he says with a smile.
We're not in the business of selling dreams – we're in the business of delivering our brand promise
– Dimitris Manikis
Last year, Wyndham Hotels & Resorts announced its acquisition of the 'cool, casual and unapologetically chic' Vienna House brand for $44 million, adding a new dimension its portfolio of popular brands. Manikis hopes to introduce this brand to the region soon.
"The Middle East is a showcase of brands: I don't think there is any brand out there in the world that is not already present in here or fighting to be seen here. New brands are even created right here in the region.
"One of the most exciting developments for me in 2023 will be the debut of our recently acquired Vienna House brand right here in the Middle East. We believe the Vienna House brand applies not just to Europe, but other parts of the world, and especially here in the Middle East. We already have a number of leads that we're looking at and I am extremely hopeful that, by the end of the year, we will have at least one signed.
INVESTING IN TECH
In its 2023 Global Conference concluded last month, Wyndham shared new efforts to elevate the hotel ownership experience for its franchisees around the globe – debuting new, state-of-the-art, owner and guest engagement platforms.
Developed with help and insight from Wyndham's franchise advisory and brand councils, Wyndham Community–the company's new owner engagement platform–marks an advancement for hotel owners looking to streamline and simplify management of their hotel operations, regardless of whether they own a single hotel or a portfolio spanning multiple brands and segments.
Wyndham's new guest engagement platform, powered by Canary Technologies, further enhances the guest experience by providing hotel owners with a series of best-in-class, mobile-centric tools, helping them better cater to today's travellers and their evolving needs.
Slated to start rolling out in the coming weeks, it provides AI-driven property messaging whereby guests can text hotels directly for any needs throughout their stay; smart mobile check-in; dynamic upsell by enabling guest engagement in advance; and smart mobile checkout, automatically informing housekeeping and requesting guests to leave a review.
With this move, Wyndham introduces smart mobile check-in at scale in the economy and mid-segment category.
INVESTING IN PEOPLE
Investment in technology is important to grow revenue, but also to streamline operations, optimise resources and increase efficiency, Manikis, says.
However, he is quick to add, "you can build the best hotel in the world, put the best beds and nicest restaurants in it, but if you have grumpy employees welcoming people at the reception, come back and tell me how successful your hotel is.
"People are at the heart of our business – forget that and you're faced with a historic staffing crisis."
One of the speakers at the recently concluded Future Hospitality Summit in Abu Dhabi, Manikis touches upon the staffing crisis faced by the industry post pandemic, when, according to some figures, more than 30 per cent of hospitality employees never returned to the industry, after being made redundant.
"We have witnessed an evolution of recruitment and retention practices in line with the changing needs and expectations of candidates and employees, with a much more conscious focus on inclusivity, work-life balance and career progression. Collaborating with local educational institutions and offering internships aligns us with the new generation of emerging talent. At the same time, competitive benefits packages, and internal training programmes, such as the Wyndham University, are designed to inspire loyalty and the desire to grow with the brand," says Manikis.
Investment is needed, of course, says Manikis, but it's not just about investing more money. "It's also about investing in the next generation and starting at the grassroots.
He says: "Our industry thrives on human connection.
"While technology certainly enhances experiences, it's the human touch that truly matters and what our guests remember. Investing in finding and nurturing the right talent is vital for success. It requires passionate individuals who understand the delicate balance between technology and hospitality, and by dedicating more of our time and budgets towards mentorship programmes, cross-training, and tailored development paths, we can enable our teams to navigate change confidently and achieve exceptional outcomes."