Summer Offers
Mercury rising
These summer offers take the heat up a few notches, in degrees of wanderlust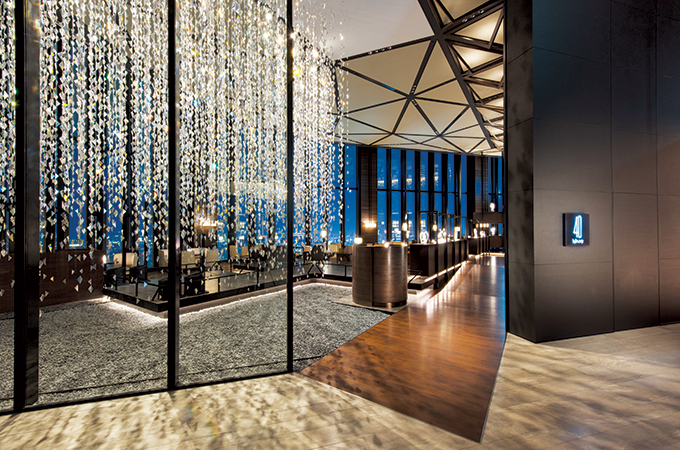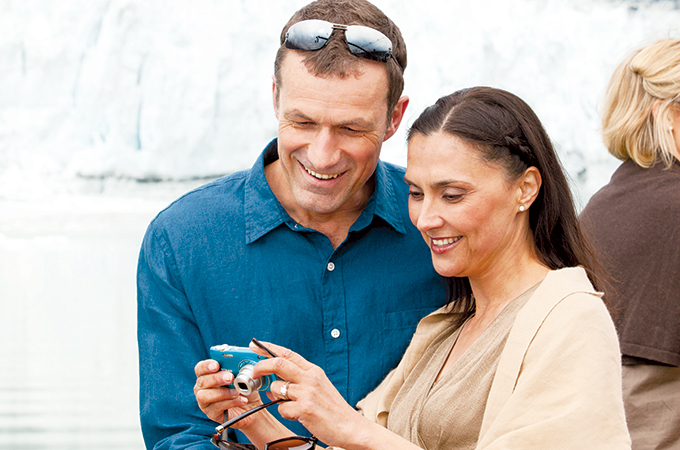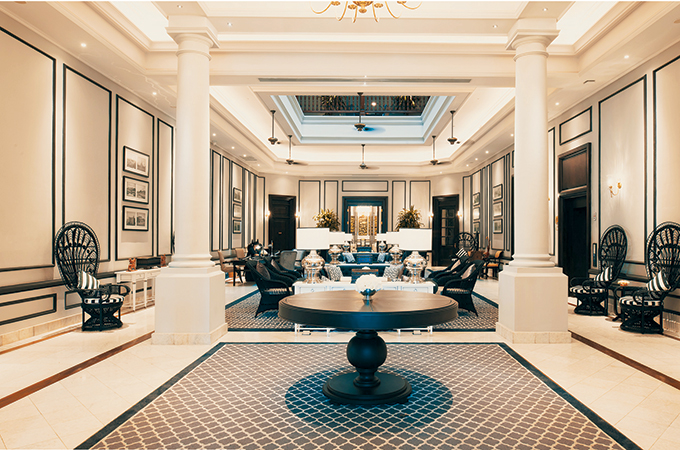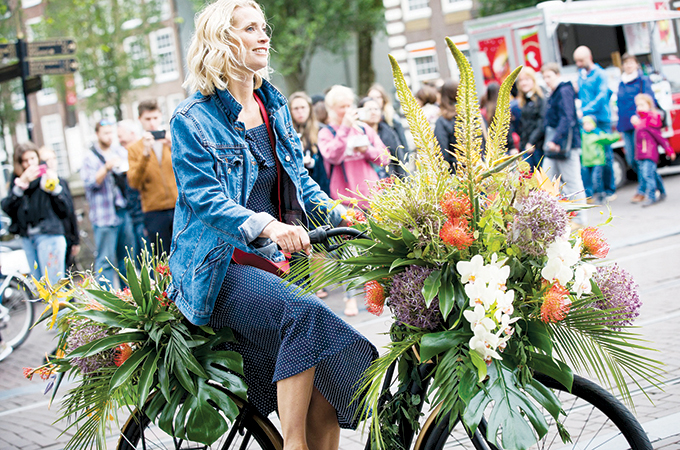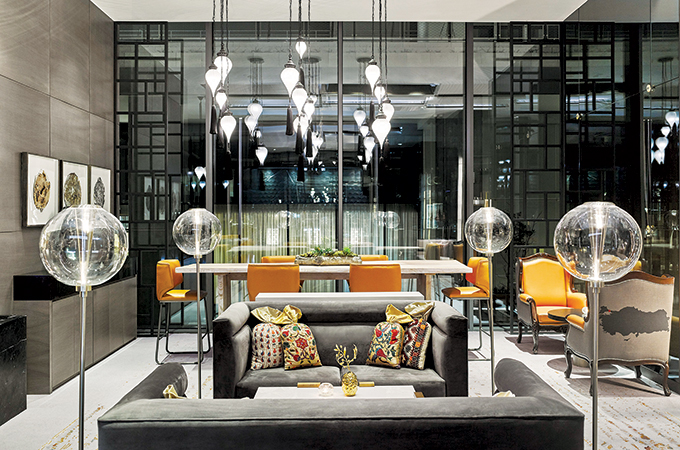 In most parts of the world, the tourism forecast for this summer is hot, hot, hot. ForwardKeys, the company which predicts future patterns by analysing 16 million booking transactions a day, reports that global long-haul air travel bookings for June, July and August are 6.4 per cent ahead of where they were at the same time last year.
Breaking the data down, the most important outbound markets are ahead, and the two largest, the US and Germany, are both more than 8 per cent ahead of where they were at the same time last year. There is also very substantial growth in outbound bookings from the BRICs, with Brazil 40.6 per cent ahead, Russia 31.3 per cent ahead, India 10.7 per cent ahead and China 7.7 per cent ahead.
We compile a list of deals around the world that is sure to get both you and your clients packing your bags.
CRUISE THROUGH BLUES
We ask you, can summer get any cooler than an Alaskan cruise? And not just any Alaskan cruise, our top favourite is a unique partnership between Holland America Line and O, The Oprah Magazine. So, join Oprah and Holland America Line on an unforgettable adventure to one of the most breath-taking places on earth; Alaska. Once booked, guests can reserve their complimentary seats to Oprah's live appearance in the MainStage. In 2017, Holland America Line will celebrate its 70th year of Alaska exploration, and to commemorate the milestone anniversary the cruise line has planned special experiences and events that will take place on every Alaska cruise and on the popular Land+Sea Journeys.
The seven-night Oprah cruise will embark on July 15 to 22, from Seattle, US calling into Juneau (Alaska, US), cruising the Glacier Bay, Sitka (Alaska, US), Ketchikan (Alaska, US), and Victoria, British Columbia (Canada); before returning to Seattle again for disembarkation.
Price tag: $5,400 for the Neptune Suite are per person based on double occupancy; excluding taxes, fees and port expenses.
VANDALISE AMSTERDAM
We don't mean to be destructive, just sharing a great marketing exercise by Kimpton De Witt in Amsterdam – Kimpton's first hotel in Europe and outside the Americas, where hotel team members, together with the in-hotel florist, took to the streets to 'vandalise' bikes with beautiful flower arrangements. Along with flowers, the Kimpton De Witt team will place printed notes by Amsterdam-based illustrator Hyshil Sander on each bicycle that encourage people to post a picture to Instagram along with #dewittamsterdam. Anyone who posts with the hashtag has a chance to receive a personalised gift and given Kimpton is committed to delivering personalised experiences, the team will match gifts according to personal preferences. Special treats include an invite to pop in for a free coffee and order of sugar-dusted beignets at Miss Louisa Coffee & Beignets, a cocktail on the house at House Bar or even a free night's stay.
Nature and botanicals are key themes for Kimpton De Witt, from the living wall at the entrance and local Dutch florist 'Frank' on site, to the indoor courtyard, bird-shaped bedside lights and Pols Potten porcelain gold-dipped parrot statues.
Price tag: An ongoing grand opening promotion promises a minimum of 10 per cent off the best available rate, food and beverage credit per day per room, fresh flowers in the room and late check out.
RIVERSIDE RETREAT
If a laid-back break is your ideal holiday, head to Rasa Gurukul, a breath-taking new riverside retreat located among the tranquil coconut and spice groves of rural Kerala, south west India. Officially launched last month, this 'off the beaten track' resort, offers jaded travellers a detox from modern stresses - to reconnect with the earth and find happiness in a slower pace of life. Taking a holistic approach to wellness, its philosophy focuses on tradition, local culture, sustainability and food from nature's own kitchen.
More than a relaxing retreat, Rasa Gurukul is an institute teaching how to find fulfilment and harmony through farming, gardening and cooking. Guests can also try their hand at real farming techniques and harvest the bounty from its fertile fields, orchards and vegetable plots across 25 acres of land. Guests are taught how to cook wholesome, nourishing dishes that are unique to the region, sharing secret recipes passed down from older generations. This is nutritious 'farm to table' eating at its purest and very best.
Another highlight is connecting with village life by learning local skills such as blacksmithing, making jaggery from cane sugar and typical folk dancing. Curious foodies can also visit the weekend farmer's market, taste authentic Indian chai at a teashop and weekend farmers' market and join the Rasa Spice Trail Tour – a culinary and spiritual journey around Kerala hosted by Das Sreedharan.
Rasa Gurukul's accommodation also turns up the charm with a selection of traditionally-styled cottages – some with stunning views of the Chalakudy river and others overlooking lush greenery.
Price tag: Rooms at Rasa Gurukul start from £120 ($150) per person per night on a full board basis.
JAPANESE JOURNEY
The recently opened Conrad Osaka is situated on the 33rd to 40th floors of the Nakanoshima Festival Complex, and located on the prime stretch between the Umeda and Namba districts, offering you 'your address in the sky'. The hotel commands impressive views of the Osaka cityscape through floor-to-ceiling windows in all public spaces, as well as all guest rooms and suites.
Starting at 50 square metres, guest rooms and suites at Conrad Osaka are among the largest in the city, offering contemporary design infused with traditional Japanese elements. All 164 rooms and suites offer exquisite views of the river or Osaka cityscape, with floor-to-ceiling windows.
The neighbourhood houses a gamut of activities. The National Art Museum, which occupies two underground floors in Nakanoshima, houses the Osaka Science Museum, offering interactive, hands-on exhibits – perfect for children or those young at heart. The National Bunraku Theater allows visitors to experience the rare and fascinating art form of Japanese puppet theatre, while Osaka Castle has an arresting presence as one of the prefecture's key landmarks. Travellers can join locals for lunch at Kuromon Market, famous for its fresh seafood, or end the evening with a trip down nostalgia lane at Shinsekai's eateries and lively bars.
Located near Nakanoshima station, the hotel provides easy access to Universal Studios Japan, as well as the country's famed train network. This allows travellers to explore major cultural sites in Western Japan, such as the historic cities of Kyoto and Nara or spiritual sites such as Mount Koya in Wakayama prefecture.
MAGICAL MYANMAR
Myanmar's recently renovated luxury urban resort hotel, The Strand Yangon, first opened its doors to explorers and adventurers in 1901. Today the Strand team welcomes 21st century travellers with the same elegant style and character that made the Strand name synonymous with luxury hospitality in South East Asia 116 years ago. Built in a prime location at the cultural centre of the city, the renaissance of The Strand Yangon has happened at the same time as the explosion of new art galleries, shops and restaurants that have popped up amongst the historical and architecturally significant buildings surrounding the hotel.
To enable guests to make the most of the hotel's position at the hub of this vibrant city, The Strand Yangon has launched two new packages, Off The Beaten Track Yangon and Landmarks of Yangon, that include some of the team's personal recommendations of what to see and do in Yangon, based on their expertise as Yangon Insiders.
Visitors to The Strand Yangon can explore the city and take advantage of some of the insider tips from the team with one of two new tours bookable through the hotel's concierge. The two-night Landmarks of Yangon tour includes one full day tour, or two half-day tours, of the colonial-era architecture of downtown Yangon.
The two-night Off The Beaten Track Artisans package includes two half-day guided walking tours which begin with visits to the contemporary art galleries close to the hotel, followed by visits to a handcrafted gold jewellery workshop, the spice market, a fortune teller and local fair trade shops, as well as lunch in a nearby restaurant.
Price tag: These two-night package are priced under $950 per room based on double occupancy during low season and includes accommodation in a Superior Suite, return airport transfers and excursions.
TURKISH DELIGHT
Fairmont Hotels & Resorts opened its doors to Fairmont Quasar Istanbul in January 2017 and has since reported successful guest numbers from across the GCC.
A welcomed addition to the city's glittering skyline, Fairmont Quasar Istanbul has hosted over 5,000 travellers from the GCC since opening – a staggering 50 per cent of the hotels overall guests. The luxury property continues to deliver cultural elements and promotions ideal for the Middle East traveller including Ramadan special rates and increased family offerings.
Rising above the slopes of The Bosphorus, Fairmont Quasar, first hotel for Fairmont in Turkey, serves as a genuine hub for the well-travelled, uniting the sophistication of modern Istanbul with the unique lineage of its location, steeped in centuries of sacred history.
A new icon for the vibrant Mecidiyeköy district, Fairmont Quasar sits at a crossroads in Istanbul – where eclectic neighbourhood bazaars and colourful side streets meet modern shopping centers and commercial properties. Set on the site of the 1930's Robert Mallet Stevens' designed Art Deco liquor factory, Fairmont Quasar blends a sense of urban culture and industrial flair with the city's storied traditions and a strong sense of place.
Price tag: Room rate starts from Dh730+ ($200+) and offers 50 per cent off second room for children, breakfast at Stations for both rooms, 50 per cent off kids' menu for children under 12 years old and free for children aged under 5 and exclusive family amenities.
ALLURING AMALFI
Hike the Amalfi coast with Monastero Santa Rosa Hotel & Spa as a new experience launches for summer 2017 to trek the spectacular coastline's hidden trails.
This season, Monastero Santa Rosa Hotel & Spa, a converted 17th century monastery and one of the most dramatic properties on the Italian coastline is launching a new wellness package incorporating a day's guided hiking to otherwise unvisitable areas of the spectacular Amalfi coastline, cookery demonstrations and tailored treatments in one of the finest spas in the region.
This new package is ideal for keen walkers of all abilities looking to get energised and explore this stunning Italian coastline in the cooler and less busy months, accompanied by a local expert guide. Guests of Monastero Santa Rosa will have the opportunity to hike the little-known route called 'Valle delle Ferriere' or 'Ironworks Valley' that takes approximately three hours; beginning at the 'Piazza Duomo' in Amalfi and ending at the 'green heart' of the coast.
Following a day of hiking, guests can relax and unwind in one of the finest spas on the Amalfi Coast. Located in the historic vaults of the monastery, the Italian heritage of bathing is preserved at the Spa in the form of a Thermal Suite, which boasts a double height vaulted Tepidarium with pomegranate infused foot spas and heated loungers. Guests have a choice of two individual treatment rooms, a Spa Suite and a 'Treatment Garden' and there is a domed herbal steam room, an ice fountain to boost circulation and help close pores, a natural rock sauna, hydrotherapy pool and experience showers designed to refresh between each hot experience.
Converted from a 17th Century monastery, the exclusive Monastero Santa Rosa Hotel and Spa is family-run and offers just 20 individually designed rooms each with stunning sea-views and decorated with historical photographs of the area and the monastery itself. Nestled into the side of a cliff, vaulted ceilings and arched windows of the nun's rooms and refectory have been carefully preserved and are cleverly linked together with en-suite bathrooms to create truly contemporary spaces. The hotel has a beautiful tiered garden where guests can relax and enjoy the spectacular views and the restaurant Il Refettorio serves delicious, seasonal and local food. Monastero Santa Rosa is a 90-minute drive from Naples International Airport and 20 minutes from the Amalfi Port.
Price tag
: Rates start from €2,490 ($3,150) for three nights in a Sea View Deluxe Room, this is based on two people sharing on a bed and breakfast basis and includes a guided hike, signature spa treatment and one lunch with the chef.