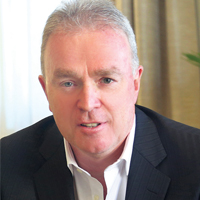 Purcell promoted to HMH COO
Hospitality Management Holding (HMH) has appointed Ferghal Purcell, the former complex general manager for The Ajman Palace Hotel and The Coral Beach Resort Sharjah, as its chief operating officer (COO). Purcell has more than 30 years of regional and international experience in the hospitality industry.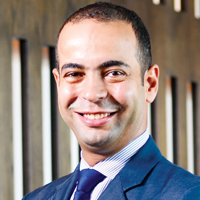 Kamel promoted to director of rooms
InterContinental Doha The City has promoted Ahmed Kamel to director of rooms division. Kamel will oversee the front office, housekeeping, recreation teams as well as support government relations. He has more than 18 years of industry experience and has won the Ambassador Excellence Award in the AMEA region in 2015.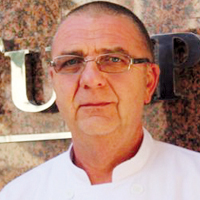 Brigaudin joins Golden Tulip Bahrain
French native executive chef Remy Brigaudin has joined Golden Tulip Bahrain to oversee all culinary operations at the hotel. He brings with him his creativity and love of food. Brigaudin polished his classical and nouvelle French culinary skills in Parisian kitchens, and has since worked in food and beverage outlets around the world.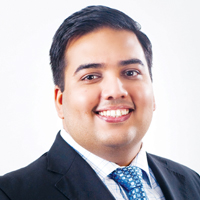 Sharma to lead Fraser Suites in Doha
Sushil Sharma joins Fraser Suites West Bay Doha as general manager to lead the opening team. He brings with him more than 14 years of luxury hospitality experience with hotels such as Radisson Edwardian, London; Marriott Harbor Beach Resort, USA; Westin Mumbai Garden City, India; and most recently, Westin Singapore.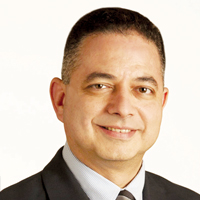 Rafie joins Hawthorn Suites JBR
Hawthorn Suites by Wyndham Jumeirah Beach Residence has appointed Samer Rafie as its new hotel manager. An Egyptian national, Rafie has more than two decades of hospitality experience within the GCC region. Prior to joining Hawthorn Suites by Wyndham, he was with Fraser Suites Dubai for seven years.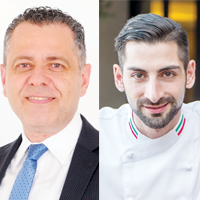 Grand Hyatt Dubai hires new hotel manager, chef
Grand Hyatt Dubai has promoted David Harb to hotel manager from his previous position as executive assistant manager. In his new role, he will be in charge of the general hotel operations and report directly to general manager Fathi Khogaly. Harb joined Hyatt Regency Dubai as director of food and beverage in 2012 and in February 2016 he was appointed to the post of executive assistant manager - food and beverage. In May 2016, he was selected as the executive assistant manager at Grand Hyatt Dubai. Alberto Burgio has also joined Grand Hyatt Dubai as chef de cuisine of Andiamo. Chef Alberto has crafted a Southern Italian menu full of authentic flavours.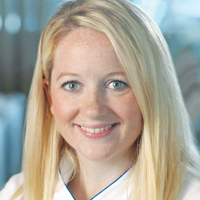 Rosalind joins as executive chef
Rosalind Parsk is executive chef at the Courtyard by Marriott Dubai Green Community, and responsible for overseeing her team as well as the day to day food & beverage operations. She moved from London to Dubai in 2007, after having trained in the kitchens of Marco Pierre White and Gordon Ramsay.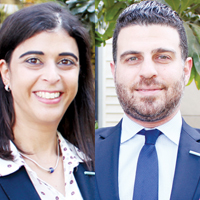 Le Méridien appoints directors of events
Le Méridien Dubai Hotel & Conference Centre welcomes Sara Barakat as director of events and Khodr G. Elmasri as associate director of events. Sara Barakat's experience includes events-focused positions at luxury properties in Egypt and Abu Dhabi. She holds an MBA in International Hospitality Management and speaks Arabic, English and French. Khodr G. Elmasri is a Six Sigma and HACCP certified manager speaking Arabic, English and French. His career consists of significant Marriott International experience, including five years at W Doha Hotel & Residences in Qatar. His latest Marriott role, and most recent position, was complex associate director of events/groups at Al Habtoor City Complex in Dubai.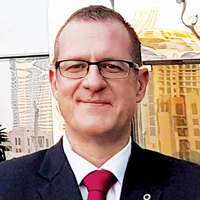 Meredith promoted to GM
Steigenberger Hotel Business Bay, Dubai has appointed Stephen Meredith as the new general manager. An executive assistant manager for the hotel since May of last year, Meredith has taken over from Siegfried Nierhaus, vice-president, Steigenberger Middle East, who was acting general manager for the last six months.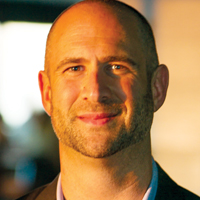 Hashkowitz rejoins Marriott Harbour
Dubai Marriott Harbour Hotel & Suites welcomes Brian Hashkowitz back as the new hotel manager, responsible for all hotel operations. Hashkowitz has more than 17 years of experience in the hospitality industry with Marriott International, having worked at hotels across New York, Florida, Bristol, London and Dubai.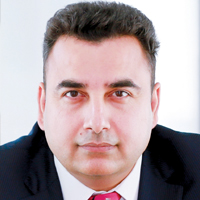 Former DIFC CFO joins Musafir.com
Musafir.com has appointed Rajesh Pareek as its new group CEO, as the company gears up for its first major round of business financing. Pareek joins the company from Dubai International Financial Centre (DIFC), where he had served as chief financial officer from January 2011 to December 2016.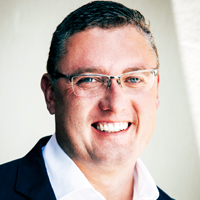 North Island appoints new GM
Emaar Properties PJSC has appointed Olivier Harnisch as the chief executive officer of Emaar Hospitality Group. Harnisch brings to Emaar over 30 years of international experience in the hotel and tourism industry. He joins Emaar from Carlson Rezidor Hotel Group in Brussels, where he was COO.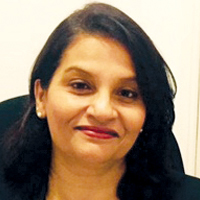 Vidya is director of operations
Vidya Adams has been promoted to director of operations at Dubai's Carlton Palace Hotel from her previous post in Carlton Tower Hotel. Vidya has worked in operational roles both in India and the UAE. Throughout her career, she has handled departments of housekeeping, laundry, front office, revenue and sales.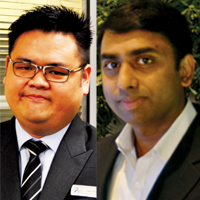 Promotions for IT manager & HR manager
Rotana Hotels in the Capital Centre District of Abu Dhabi announced the well-deserved promotion of two heads of department. Ren Wong Hui who held the position as human resources manager for Capital Centre Arjaan by Rotana has now been promoted to cluster human resources manager handling the portfolio for Centro Capital Centre & Capital Centre Arjaan collectively. The Malaysian national has been working in the hospitality industry in UAE for 8 years. Sanjay Nadayil has been promoted to cluster IT manager for Centro Capital Centre & Capital Centre Arjaan. Hailing from India, Nadayil is well versed with the modern IT systems used in Rotana Hotels and has been with the company since 2009.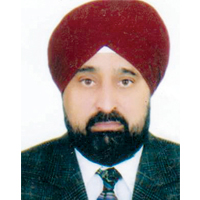 BIT appoints Singh as group GM
Bahrain International Travel Group has appointed CD Singh as group general manager to manage their GSA and travel agency business. He has more than 27 years of experience in the airline and holiday industry – mainly in India with reputable airlines. Prior to joining BIT, he was vice-president of PML Holidays.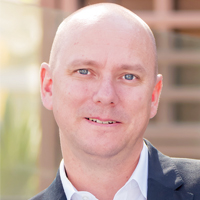 New GM joins Courtyard by Marriott
Courtyard by Marriott World Trade Center, Abu Dhabi welcomes Matthias Widor as its new general manager. Widor brings more than 15 years of experience in the hospitality industry. He commenced his Marriott career in 2000 in Munich. In 2015, he relocated to the UAE to work at JW Marriott Dubai.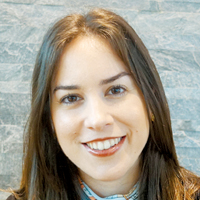 Spentza joins The Torch Doha
The Torch Doha has appointed Myrto Spentza as PR & communications manager. A newcomer at the hotel industry, the Greek national has a strong background in European and international organisations and held key roles in Qatar for the past two years.