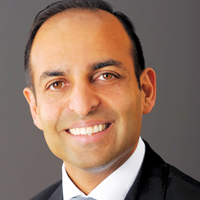 Arora returns to Ritz-Carlton
Amit Arora, an industry veteran with 20 years of experience, returns to The Ritz-Carlton Company as the general manager of The Ritz-Carlton Ras Al Khaimah, Al Wadi Desert and The Ritz-Carlton Ras Al Khaimah, Al Hamra Beach. In the early stages of his career, Arora was a front office executive at The Ritz-Carlton, Boston.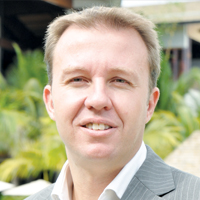 Seguin joins Banyan Tree Seychelles
Franck Seguin has been appointed general manager of Banyan Tree Seychelles, moving on from Angsana Balaclava, part of Banyan Tree Hotels & Resorts, where he served in a similar capacity. Seguin brings with him 20 years of experience, after starting his career in France, before working his way up the corporate ladder.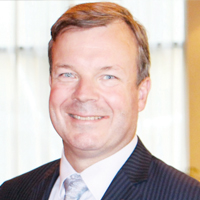 GM for City Centre Rotana, Doha
Martin Kendall is the new general manager of City Centre Rotana, Doha. With an impressive hospitality record that spans almost 30 years, Kendall was one of the youngest GMs in the UK in 1996. Three years ago, he introduced a new hotel concept as the area general manager of the Northern Territory in Australia.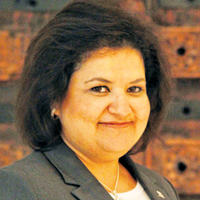 Shaker joins Doha Marriott Marquis
Marriott Marquis City Center Doha Hotel has welcomed a new director of human resources, Egyptian national Yasmine Shaker. Shaker will be overlooking a total of 632 associates and managers working on the 577-room hotel from 52 different nationalities. She joins with over 24 years of hospitality experience.
Saudia's Albakri joins Iata as RVP
Aviation veteran Muhammad Ali Albakri has joined Iata as regional vice-president for Africa and the Middle East. Albrakri will be based in the Iata regional office in Amman, Jordan. Since last year, this Saudi national was executive vice-president for Strategic Projects and Transformation at Saudi Arabian Airlines.
New general managers for Radisson Blu hotels in Dubai
Carlson Rezidor Hotel Group has appointed new general managers for three of its Radisson Blu hotels in Dubai. David Allan (Right) moves from Radisson Blu Hotel, Dubai Media City to take over its two new properties opening in Dubai, Radisson Blu Hotel, Dubai Waterfront and Radisson Blu Dubai Canal View, both located in Business Bay and will take on a new assignment as cluster general manager. Alfio Bernardini (Left) has been appointed as the new general manager of Radisson Blu Hotel, Dubai Media City. The 432-key Radisson Blu Hotel, Dubai Waterfront will open in Q2 2017 and also located in Business Bay, Radisson Blu Dubai Canal View will open its doors in Q1 2018 adding another 188 rooms.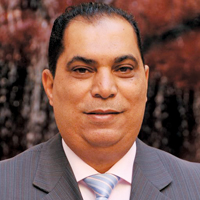 Tarek Lotfy leads Sharjah properties
Tarek Lotfy has been appointed general manager for Hotel Royal Tulip The Act and Hotel Royal Tulip 72 in Sharjah. Most recently, he was GM of Golden Tulip Al Barsha and regional revenue director for Golden Tulip Mena. Lotfy has been with Golden Tulip for seven years out of his 20+ years of hospitality experience.
Aqeel Raees retires from Gulf Hotels
Aqeel Raees has retired from his position as Gulf Hotel Group's chief executive officer, after over 42 years of continuous service to the group. Raees began his career in Bahrain Petroleum Company where he was a clerk for 10 years. He joins the Gulf Hotel in 1974, and worked his way up to become CEO in 2002.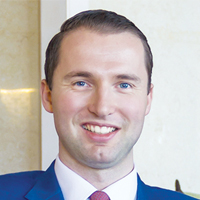 Schukowski bids farewell to Ajman
Kai Schukowski leaves his role as general manager of Kempinski Hotel Ajman to join in a similar city, Kempinski Hotel Cathedral Square, located in the capital of Lithuania, Vilnius. Schukowski was promoted to general manager in January last year and is the youngest general manager in the history of Kempinski.
Jose Rocha appointed F&B director
Hyatt Regency Dubai Creek Heights has appointed Jose Rocha as director of food and beverage/culinary operations to oversee the property's six outlets as well as the extensive banquet facilities. Rocha joins from Hyatt Regency Dubai where he was executive chef. His career spans more than 30 years at Hyatt.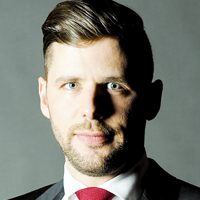 Mandarin Oriental hires Herman
Mandarin Oriental Hotel Group has appointed Paul Herman as director of sales, UAE. Herman will report directly to Aiman Roujouleh, regional director of sales, Middle East, and will be in charge of the UAE as a feeder market for Mandarin Oriental properties globally, along with other territories in the region.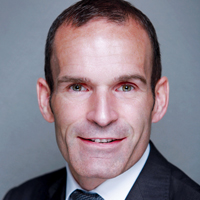 Harding appointed complex GM
The Al Habtoor City Hotel Collection has welcomed Jason Harding as complex general manager leading the teams at The St Regis Dubai, W Dubai – Al Habtoor City and The Westin Dubai, Al Habtoor City. Harding brings a wealth of experience exceeding 25 years of experience across the UK, Europe and UAE.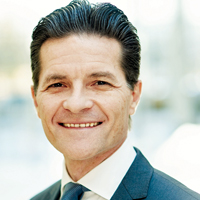 Harnisch is CEO of Emaar Hospitality
Emaar Properties PJSC has appointed Olivier Harnisch as the chief executive officer of Emaar Hospitality Group. Harnisch brings to Emaar over 30 years of international experience in the hotel and tourism industry. He joins Emaar from Carlson Rezidor Hotel Group in Brussels, where he was COO.
Shaw transfers to Centara Krabi
Australian national Darren Shaw, former general manager of Centara Grand Beach Resort Phuket, joins Centara Grand Beach Resort and Villas Krabi as the new GM. Shaw has 19 years of hospitality experience, and has been with Centara since February 2012, when he joined Centara Karon Resort Phuket as GM.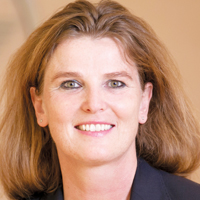 Birlenbach is VP Lufthansa EMEA
Heike Birlenbach, previously vice-president sales for Europe, has now been appointed vice-president sales Europe and Africa/Middle East for Lufthansa Group Airlines. In this position, Birlenbach will not only be responsible for all sales and commercial activities in Europe but also in the Middle East and Africa.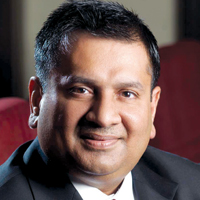 Agarwala returns to Al Habtoor Group
Sanjeev Agarwala is appointed chief operating officer, Habtoor Hospitality and Al Habtoor Investment. Agarwala joins the Al Habtoor Group from Meraas Holding, where he served as chief strategy officer and vice-president, funding. Prior to that, he had a career spanning 17 years at Al Habtoor Group in various roles.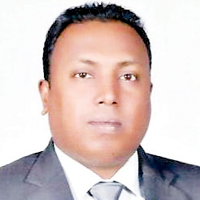 Grand Safir appoints hotel manager
Grand Safir Hotel Bahrain has appointed Agithcumar Cananathan as hotel manager. A Sri Lankan with more than 15 years of industry experience, Cananathan has worked with Ramada Worldwide Wyndham Hotel Group, Swiss International Hotels & Resorts Group and Al Safir Hotel & Tower.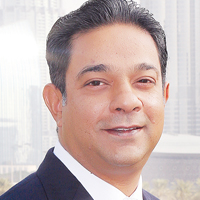 Taj Dubai appoints new GM
Taj Dubai has recently appointed Indian-born British national Ranjit Phillipose as general manager. Ranjit joins the Dubai team with an impressive hospitality record of more than 20 years' progressive experience in luxury hotels across five countries and three continents, across diverse cultures and economies.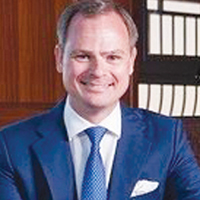 Bauwens bags key regional role
Wyndham Hotel Group has appointed Ignace Bauwens to the role of regional vice-president, Middle East and Africa. Bauwens joins with almost 30 years of industry experience; most recently he was MD for BLH bvba Hospitality Consultancy and as CEO of Abu Dhabi National Hotels.